Pictures of: Cleveland, Ohio
Hotels and other Accommodation
World Nomads
The Travel Insurance with the largest coverage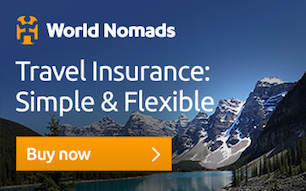 ---
Weather
Summer is warm, humid and partly overcast; The winter is very cold, with strong winds and almost cloudy sky. Throughout the year, the temperature generally ranges from -5 ° C to 27 ° C and is rarely below -14 ° C or above 32 ° C.
---
When to go
The best time of year to visit Cleveland for warm weather activities is from mid-June to mid-September.
---
Security
Terrorism: The US Department of Homeland Security, created in the aftermath of the September 11, 2001, attacks on US protection, has established a range of security alert levels that are constantly updated as the threat level is deemed credible. For information on the current level of this security scale, please visit www.dhs.gov.

Crime: The level of crime is stable, affecting mainly certain cities (or some specific neighborhoods). It is advisable, upon arrival in these cities, to find out which districts are of greatest concern, and especially the times when it is inadvisable to be on the street. Most crimes and petty offenses take place at night and on weekends. Most homicides take place on public roads and are mainly related to drug trafficking.

In case of contact with the police, especially on the road, it is advisable to stop immediately if requested and to remain inside the vehicle with your hands on the wheel; do not make sudden or aggressive gestures and never make false statements.

Other important information

Emergency number: 911 in all states for contact with police, fire brigade or for medical assistance.
---
Main tourist points
ROCK & ROLL HALL OF FAME
CHRISTMAS STORY HOUSE
CED POINT AMUSEMENT PARK
CHILDREN'S MUSEUM OF CLEVELAND
CLEVELAND BOTANICAL GARDEN
CLEVELAND BROWNS
CLEVELAND CAVALIERS
CLEVELAND HISTORY CENTER
CLEVELAND INDIANS
CLEVELAND METROPARKS
CLEVELAND METROPARKS ZOO
CLEVELAND MUSEUM OF ART
CLEVELAND MUSEUM OF CONTEMPORARY ART (MOCA)
CLEVELAND MUSEUM OF NATURAL HISTORY
CLEVELAND ORCHESTRA
CUYAHOGA VALLEY NATIONAL PARK
GREAT LAKES SCIENCE CENTER
GREATER CLEVELAND AQUARIUM
JACK CLEVELAND CASINO
among many more must see attractions!
---
Presentation
Cleveland is a city and major tourist destination in Ohio on the shores of Lake Erie in the United States. It is one of the main ports of St. Lawrence Seaway on the south shore of Lake Erie, at the mouth of the Cuyahoga River. Cleveland's metropolitan area stretches along the lake for about 160 km and runs more than 65 km inland, covering the counties of Cuyahoga, Lake, Geauga and Medina and more than 70 suburban communities including Lakewood, Parma and Shaker Heights, Cleveland Heights, East Cleveland, Euclid, Garfield Heights and Rocky River.
---
Other tourist destinations in:

USA
---
Other world tourist destinations
---
City destinations and weekend getaways
---
Why to book with CLUBE TRAVEL
The best prices
Our partnerships with the world´s largest operators offer research on the best market prices.
More options
At Rotas Turisticos you can book the hotel, buy the air ticket, book the transfer from the airport to the hotel and vice versa, book the local excursions, rent the car, take travel insurance and consult the places to visit and where to go.
Holiday Tips & Destinations
Hundreds of holiday destinations with all the options that allow you to easily choose the destination that best suits your dream vacation.
---
---