Pictures of: Memphis, Tennessee
Hotels and other Accommodation
World Nomads
The Travel Insurance with the largest coverage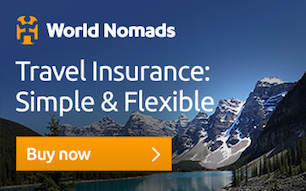 ---
Memphis, Tennessee
Memphis is a city and tourist destination on the Mississippi River in southwest Tennessee, famous for the influential varieties of blues, soul and rock'n'roll that originated there. Memphis stands out in the cultural arena, being considered one of the three most important cities of American music, along with New Orleans and Nashville. Like most destinations in the Mississippi Delta, the region has the charm and hospitality that are typical of the southern US. At any Memphis attraction, you will be welcomed as if you were a family member.
The Memphis region was initially inhabited by the Chickasaw Indians, and Europeans only began colonization decades after their occupation.
---
Main tourist points
From Beale Street blues clubs to some of the best barbecue options in the world, Memphis is where the blues have matured, as well as being the birthplace of rock 'n' roll and the stage for major advances in the civil rights struggle.
Main tourist attractions:
- Graceland, residence of Elvis Presley;
- National Civil Rights Museum;
- Shelby Farms Park Conservatory is a former prison that was transformed into a 1,820-acre farm;
Bass Pro Shops at the Pyramid and see its swamp surrounded by cypress trees and an alligator nursery;
- Beale Street, full of neon lights, where big names like Louis Armstrong and B.B. King stood out as the creators of the musical style known as the Memphis blues. Visit the Rum Boogie or B.B. King's Blues Club.
- Memphis Rock n 'Soul Museum (Memphis Rock and Soul Museum);
- Stax Museum of American Soul Music;
- Sun Studio, where Elvis, Jerry Lee Lewis, Carl Perkins and Johnny Cash began their careers;
---
Gastronomy
Memphis became famous in the art of grilling. Memphis has over 100 steakhouses and the same goes for a variety of preparation styles: from very tender shredded meat in a thick, bittersweet sauce to savory spiced ribs or spaghetti-smoked pork. Memphis' acclaimed chefs take Southern Southern cuisine to a new level. Try the famous Brussel sprouts served with Tennessee bacon, fresh pasta and pork belly, Gulf Coast shrimp accompanied by cornbread (jalapeño). At Memphis bars and restaurants, sample local drinks from Ghost River, High Cotton, Memphis Made and Wiseacre.
---
Security
Terrorism: The US Department of Homeland Security, created in the aftermath of the September 11, 2001, attacks on US protection, has established a range of security alert levels that are constantly updated as the threat level is deemed credible. For information on the current level of this security scale, please visit www.dhs.gov.

Crime: The level of crime is stable, affecting mainly certain cities (or some specific neighborhoods). It is advisable, upon arrival in these cities, to find out which districts are of greatest concern, and especially the times when it is inadvisable to be on the street. Most crimes and petty offenses take place at night and on weekends. Most homicides take place on public roads and are mainly related to drug trafficking.

In case of contact with the police, especially on the road, it is advisable to stop immediately if requested and to remain inside the vehicle with your hands on the wheel; do not make sudden or aggressive gestures and never make false statements.

Other important information

Emergency number: 911 in all states for contact with police, fire brigade or for medical assistance.
---
Weather
Summer is long, hot and muggy; Winter is short, very cold, with precipitation and strong winds. Throughout the year, the weather is partly cloudy. Throughout the year, the temperature generally ranges from 1 ° C to 33 ° C and is rarely below -7 ° C or above 36 ° C.
The best times of year to visit and perform warm weather activities are from late April to early June and late August to mid-October.
---
Other tourist destinations in:

USA
---
Other world tourist destinations
---
City destinations and weekend getaways
---
Why to book with CLUBE TRAVEL
The best prices
Our partnerships with the world´s largest operators offer research on the best market prices.
More options
At Rotas Turisticos you can book the hotel, buy the air ticket, book the transfer from the airport to the hotel and vice versa, book the local excursions, rent the car, take travel insurance and consult the places to visit and where to go.
Holiday Tips & Destinations
Hundreds of holiday destinations with all the options that allow you to easily choose the destination that best suits your dream vacation.
---
---