Pictures of: Sacramento, California
Hotels and other Accommodation
World Nomads
The Travel Insurance with the largest coverage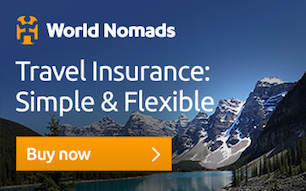 ---
Sacramento, California
Sacramento is a city, capital of the US state of California, and headquarters of Sacramento County.
One of California's most historic cities, Sacramento, boasts an impressive array of landmarks, parks, amenities and other unmissable landmarks. Due to the past and current efforts of the State of California, private and public museums, individuals, businesses, the city and county of Sacramento, Sacramento's historic foundations, dozens of volunteers, and many others, Sacramento continues to thrive as a district of entertainment as well as a global tourist destination.
---
Main tourist points
Some of the most iconic spots in the city are:
California State Capitol
Tower bridge
Old Sacramento
American and Sacramento Rivers
Sutter's Fort
City Historic Cemetery
Guy A. West Memorial Bridge
Southside park
Mckinley park
---
Weather
Summer is hot, barren, and almost cloudless; winter is short, cool, with precipitation and partly overcast sky. Throughout the year, the temperature generally ranges from 4 ° C to 34 ° C and is rarely below -1 ° C or above 39 ° C.

The best time of year to visit Sacramento and do warm weather activities is from mid-June to late September.
---
Security
Terrorism: The US Department of Homeland Security, created in the aftermath of the September 11, 2001, attacks on US protection, has established a range of security alert levels that are constantly updated as the threat level is deemed credible. For information on the current level of this security scale, please visit www.dhs.gov.

In case of contact with the police, especially on the road, it is advisable to stop immediately if requested and to remain inside the vehicle with your hands on the steering wheel; do not make sudden or aggressive gestures and never make false statements.

Other important information

Emergency number: 911 in all states for contact with police, fire brigade or for medical assistance.
---
Other tourist destinations in:

USA
---
Other world tourist destinations
---
City destinations and weekend getaways
---
Why to book with CLUBE TRAVEL
The best prices
Our partnerships with the world´s largest operators offer research on the best market prices.
More options
At Rotas Turisticos you can book the hotel, buy the air ticket, book the transfer from the airport to the hotel and vice versa, book the local excursions, rent the car, take travel insurance and consult the places to visit and where to go.
Holiday Tips & Destinations
Hundreds of holiday destinations with all the options that allow you to easily choose the destination that best suits your dream vacation.
---
---