Pictures of: Kailua-Kona, Hawaii
Hotels and other Accommodation
World Nomads
The Travel Insurance with the largest coverage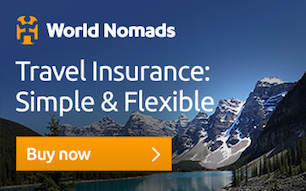 ---
Kailua-Kona
It is the center of the commerce and tourism industry in western Hawaii. The city is served by Kona International Airport, located to the north in the adjacent Kalaoa CDP. Kailua-Kona was the closest major location to the 2006 Hawaii earthquake epicenter.
---
Tourism
Kailua-Kona is a place for outdoor and ocean recreational activities. Surfing, fishing, scuba diving, canoeing, scuba diving and swimming are all popular sports in Kailua-Kona, as are hiking, biking, caving and four-wheeling. In August, there is the Hawaiian International Bifurcation Tournament; in October, the Ironman Triathlon World Championship.

Sea Hawaii Rafting
Whale watching tours, waterfall tours etc.

Yoga hale
Offering 4 types of classes, Yoga Hale offers a calm environment and class structure that beginners and yoga experts can enjoy.

Kona Surf Adventures
Learn to surf with instructors. All instructors are CPR, First Aid and certified lifeguards, as well as trained in professional rescue.
There is a great swim in a local beach park called Kahaluu. You can rent equipment in town and on the beach. Kahaluu also has a lovely little bar.

Jacks Diving Locker
Great place to dive and see great Manta Rays.

Kahakai Beach - Kahakai State Park. Nice beach.

Wild Hawaii Ocean Adventures (WHOA), Honokohau Discover Hawaii's wild side and marine life up close and in a secluded environment.

Hawaii Flight Adventures Inc., Kona International Airport (KOA).
Rental of aircraft for visiting pilots and air tours.
---
Gastronomy
Shave Ice can be found everywhere during the tourist season. It's one of Hawaii's best treats. More than just a snow cone, the ice is specially shaved so it's smooth and creamy. Especially good with ice cream in the bottom.
---
Weather
Kona has a tropical, semi-arid climate (Köppen BSh) with mild temperatures all year round. The coldest month is February, with an average daily temperature of 74.6 ° F (23.7 ° C), while the warmest month is August, with a daily average of 81.0 ° F (27.2 ° C ). The humidity is usually between 50% and 70%. Kona is generally dry, with an average annual rainfall of 18.4 inches (467 mm). Mornings are usually clear, while thermal clouds created during the day raise the temperature during the day.
---
Other tourist destinations in:

USA
---
Other world tourist destinations
---
City destinations and weekend getaways
---
Why to book with CLUBE TRAVEL
The best prices
Our partnerships with the world´s largest operators offer research on the best market prices.
More options
At Rotas Turisticos you can book the hotel, buy the air ticket, book the transfer from the airport to the hotel and vice versa, book the local excursions, rent the car, take travel insurance and consult the places to visit and where to go.
Holiday Tips & Destinations
Hundreds of holiday destinations with all the options that allow you to easily choose the destination that best suits your dream vacation.
---
---