Hotels and other Accommodation
World Nomads
The Travel Insurance with the largest coverage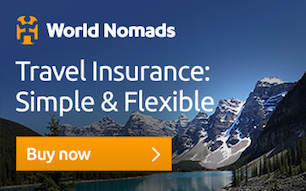 ---
Boston
Boston is the capital and largest city of Massachusetts in the United States of America. Boston is a quintessential blend of colonial history and cutting edge innovation. Fun by land and fun by sea, Boston is the ideal destination for your next vacation. Explore diverse neighborhoods, visit civic landmarks along the Black Heritage Trail and Freedom Trail, and see iconic locations at Harvard University and Fenway Park. Boston is an Americana treasure!
---
Main tourist points
Boston is particularly fun for kids - the New England Aquarium, the Science Museum, the Harvard Natural History Museum, and the Boston Children's Museum are family favorites. History buffs will appreciate the Boston Tea Party Ship & Museum and Museum of African American History. For art lovers, the Museum of Fine Arts and the Isabella Stewart Gardner Museum are iconic institutions with great masters on display.
Boston is the ideal venue for craft beer events! Whether it's a tasting or other special event, you're sure to find a unique activity to raise your glass and enjoy a beer or two.
Visitors will enjoy Boston's many diverse and historic tours and trails! Trolley rides, Duck rides, Food rides, Beer rides, Bike rides, Harbor cruises and of course the Freedom Trail.
Boston's rich history of immigration and multiculturalism is celebrated along the Black Heritage Trail, Irish Heritage Trail, Native American Trail and Boston Equality Trail.
Boston's cultural calendar is seemingly endless. Jazz clubs, rock concerts, Mozart concerts, children's puppet shows, musicals, classical pieces and much, much more.
---
What to do
Explore the city where new and old are constantly converging, where cobblestone streets meet glass-enclosed shopping arcades, where The Freedom Trail landmarks are next to high-end restaurants and renowned performance theaters lining the nightclubs Fashion

Discover Boston's past while enjoying its distinctively modern edge, enjoy the old masters and brew masters, pedal swan boat rides or high-speed catamaran.

Shop at craft markets or fancy boutiques. In the afternoon in a sidewalk cafe or dine on the popular food trucks found throughout the city. Enjoy star-studded shows and shows under the stars. Take a walk or walk a trail of your choice. Stroll along the lively waterfront or sail through the historic harbor.

There is so much to do - simply have to stay!
---
Gastronomy
Boston is a world class culinary destination. Admirers will appreciate succulent seafood, delicious pastries and ethnic enclaves with eclectic menus. For the social foodie, choices of dishes and shared tapas abound. For those who enjoy experimental cooking, market trips, wine tastings and cooking classes showcase Boston's unique culinary characteristics.
---
When to go
The best time of year to visit Boston for warm weather activities is from late June to mid-September.
---
Weather
Summer is warm; Winter is very cold and with precipitation. Throughout the year, the weather is partly cloudy. Throughout the year, the temperature generally ranges from -5 ° C to 28 ° C and is rarely below -13 ° C or above 33 ° C.
---
Security
Boston: Neighborhoods like Roxbury, North Dorchester and Mattapan will be avoided.

Terrorism: The US Department of Homeland Security, created in the aftermath of the September 11, 2001, attacks on US protection, has established a range of security alert levels that are constantly updated as the threat level is deemed credible. For information on the current level of this security scale, please visit www.dhs.gov.

Crime: The level of crime is stable, affecting mainly certain cities (or some specific neighborhoods). It is advisable, upon arrival in these cities, to find out which districts are of greatest concern, and especially the times when it is inadvisable to be on the street. Most crimes and petty offenses take place at night and on weekends. Most homicides take place on public roads and are mainly related to drug trafficking.

In case of contact with the police, especially on the road, it is advisable to stop immediately if requested and to remain inside the vehicle with your hands on the wheel; do not make sudden or aggressive gestures and never make false statements.

Other important information

Emergency number: 911 in all states for contact with police, fire brigade or for medical assistance.
---
Other tourist destinations in:

USA
---
Other world tourist destinations
---
City destinations and weekend getaways
---
Why to book with CLUBE TRAVEL
The best prices
Our partnerships with the world´s largest operators offer research on the best market prices.
More options
At Rotas Turisticos you can book the hotel, buy the air ticket, book the transfer from the airport to the hotel and vice versa, book the local excursions, rent the car, take travel insurance and consult the places to visit and where to go.
Holiday Tips & Destinations
Hundreds of holiday destinations with all the options that allow you to easily choose the destination that best suits your dream vacation.
---
---