Pictures of: Boumalne Dades, Morocco
Hotels and other Accommodation
World Nomads
The Travel Insurance with the largest coverage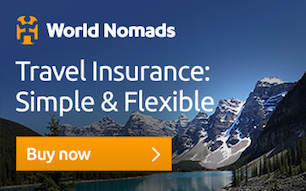 ---
Boumalne Dades
Boumalne Dadès is a town in southern Morocco, situated in the Dadès river valley, about 100 km northwest of Ouarzazate, which is part of the Souss-Massa-Draâ region and Tinghir province.

The commune (municipality) of Boumalne Dadès includes the villages of Akboub, Slillou, Aït Abdrhim, Imziln, Tarmouchte, Aït Bouallal, Ait Sidi Ali, Aït Bouamane and Aït Abdoune. Weekly market day is Wednesday.

As in the rest of the Dades valley, most of Boumalne's inhabitants are Berber chleuhs whose mother tongue is tachelhit. The name of the locality "Bumal do Dadès", since in tachelhit the article "do" is "n", which originated "Bumal n Dadès".
---
Tourism
It attracts many tourists, who use it mainly as a base for exploring the famous canyons of Todra and Dadès or the Jbel Saghro, but the surrounding areas also have some attractions, such as the fertile valley landscape and the mountains.
---
Gastronomy
It is a dining experience with a menu that combines the cuisine of Fez, Mekenes, Tangier, Arabic and Berber with first class dishes.
---
Weather
In general, the weather can alternate between extreme heat or windy weather. Warm periods usually last from 3 to 4 days, the other is often longer.
---
Other tourist destinations in:

Morocco
---
Other world tourist destinations
---
City destinations and weekend getaways
---
Why to book with CLUBE TRAVEL
The best prices
Our partnerships with the world´s largest operators offer research on the best market prices.
More options
At Rotas Turisticos you can book the hotel, buy the air ticket, book the transfer from the airport to the hotel and vice versa, book the local excursions, rent the car, take travel insurance and consult the places to visit and where to go.
Holiday Tips & Destinations
Hundreds of holiday destinations with all the options that allow you to easily choose the destination that best suits your dream vacation.
---
---