Pictures of: Oualidia, Morocco
Hotels and other Accommodation
World Nomads
The Travel Insurance with the largest coverage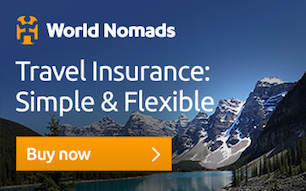 ---
Oualidia
This small coastal town with about 10,000 inhabitants belongs to the province of El Jadida. In the city center, approximately midway between East and Safi, along the coastal route.
Traditionally dedicated to artisanal fishing and ostriculture, in recent years it has increased its importance as a summer tourist destination.
It was founded by one of the last sultans - Muley, the Oualid, who in 1634 chose this location for the conditions that nature meets, protecting it and the people with the construction of a defensive wall.
---
Tourism
Oualidía's interest lies exclusively in its natural environment and the possibility of eating fresh seafood and fish at really interesting prices.

Beaches, which extend over 30 kilometers beyond Cape Bedouza (also called Cape Cantin).

A quiet and pleasant place that invites you to spend a few days off in a warm and relaxing environment, the lowest summer season. Some small fishing boats have been transformed and adapted to visit visitors within the lagoon, past the area where oysters are grown, as well as near a palace built by Mohamed that still retains some of its splendor.

For bird lovers, this is an area that allows you to observe many species of seabirds, both within the lagoon and on the open shore.
---
Gastronomy
Morocco is a great destination for those who want to enjoy life by the sea.
Known as a holiday destination for the coolest places in Marrakech and Casablanca, this fishing village overlooks a calm, crystalline lagoon with golden sand. Little buzz and lots of charm is what Oualidia promises to visitors seeking peace, romanticism and contact with nature.
Oysters, fish and shellfish are the highlight of Oualidia and are everywhere in the city. La Sultana's oyster bar, besides offering stunning views, promises to be an unforgettable dining experience.
---
Weather
Oualidia is influenced by the local steppe climate. During the year there is little rainfall. According to Köppen and Geiger, this climate is classified as BSh. In Oualidia, the average annual temperature is 18.3 ° C. The average annual rainfall is 361 mm.
---
Other tourist destinations in:

Morocco
---
Other world tourist destinations
---
City destinations and weekend getaways
---
Why to book with CLUBE TRAVEL
The best prices
Our partnerships with the world´s largest operators offer research on the best market prices.
More options
At Rotas Turisticos you can book the hotel, buy the air ticket, book the transfer from the airport to the hotel and vice versa, book the local excursions, rent the car, take travel insurance and consult the places to visit and where to go.
Holiday Tips & Destinations
Hundreds of holiday destinations with all the options that allow you to easily choose the destination that best suits your dream vacation.
---
---