Pictures of: Cayo Coco, Cuba
Hotels and other Accommodation
World Nomads
The Travel Insurance with the largest coverage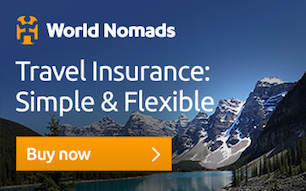 ---
Presentation
Cayo Coco is a tropical island of the Jardines del Rey group, off central Cuba, located in Ciego de Ávila province. Known for its white sandy beaches and coral reefs, the north coast is full of all-inclusive resorts. Natural features include ponds and swamps housing birds such as white ibis, as well as a native colony of pink flamingos, ranked as one of the largest in the Americas. It has its own international airport, Jardines del Rey International Airport, also known as Jardines del Rey Airport.
---
Main tourist points
It is popular with European travelers looking for a sunny getaway at one of the island's beach resorts. Here the tube and bottle diving activities are fantastic. It has some of the most beautiful beaches in the world with extremely fine white sand and shallow shallow water.
Main attractions in Cayo Coco: Birdwatching with Paulino Lopez Delgado, Rocarena Climbing Center, Melia Cayo Coco Diving Center, Glass Bottom Boat, among others.
---
Gastronomy
There are restaurants, cafes and bars in cozy surroundings for a unique culinary experience. The food in Cuba ranges from delicious to regular!
Fish, seafood, meat and vegetables. Fish and seafood are two of the most common products in Cuban recipes, as are pork. They can be prepared in various ways and are served with rice, beans, ripe bananas and yuca. These side dishes are considered the basis of Cuban cuisine.
Ajiaco, the most characteristic dish of Cuban cuisine. Cuba is also famous for its drinks. Among the best known alcoholic beverages are mojito and daiquiri.
---
Weather
The climate in Cayo Coco is tropical. It rains much less in winter than in summer. The average temperature is 25.6 ° C. The warmest month of the year is August, with an average temperature of 28.4 ° C. In January, the average temperature is 22.4 ° C. During the year, the average temperature is lowest.
---
Security
Although crime levels are relatively low, theft and theft are reported. As such, travelers are advised to use caution in places of low movement and brightness, especially after dark.
It is reported that drug trafficking, drug use and possession are punishable under Cuban law, with imprisonment up to 30 years or the death penalty depending on the offense.
The main emergency telephones in Cuba are:

Police - 106 (Serves as Emergency Call)
Medical Emergency - 104
Firefighters - 105
Anti-Drugs - 103
Search and Rescue - 107
Revolutionary National Police Information - 18806
Diplomatic and Tourism Police - 7.202.84.19
Embassy - 7,204.01.49 / 7204.28.71
Consular Emergency - 52.80.44.54
---
Other tourist destinations in:

Cuba
---
Other world tourist destinations
---
City destinations and weekend getaways
---
Why to book with CLUBE TRAVEL
The best prices
Our partnerships with the world´s largest operators offer research on the best market prices.
More options
At Rotas Turisticos you can book the hotel, buy the air ticket, book the transfer from the airport to the hotel and vice versa, book the local excursions, rent the car, take travel insurance and consult the places to visit and where to go.
Holiday Tips & Destinations
Hundreds of holiday destinations with all the options that allow you to easily choose the destination that best suits your dream vacation.
---
---