Pictures of: Trinidad, Cuba
Hotels and other Accommodation
World Nomads
The Travel Insurance with the largest coverage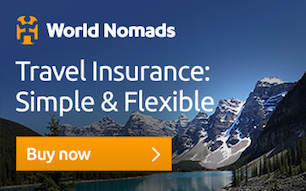 ---
Presentation
Trinidad is a city in the province of Sancti Spíritus in Cuba. Together with Vale de los Ingenios it has been a World Heritage Site since 1988. Protected between the Caribbean Sea and the Escambray Mountain, the stunning beauty of the Caribbean Sea draws thousands of tourists to the island. It was founded in 1514 by Diego Velásquez, and gained fame as a colonial sugar capital, maintaining such prestige until the early 20th century.
---
Tourist points
Trinidad seems to stand still in time because of its 16th century townhouse. With vehicles banned in its protected historic area, the return to the past is even more meaningful to see only horses and carts passing through the streets. Trinidad has a number of important points to visit, some with privileged views across the region to the Caribbean Sea. Other attractions to enjoy city life include watching the musicians perform live as visitors sip their mojitos made with Havana Club.
Sightseeing Tours: Plaza Mayor
House of Music
Municipal History Museum
National Museum of Lucha Against Bandits
Plaza Carillo
Church of Santa Ana
Playa Ancón is considered by many to be the best beach in southern Cuba, just 15 minutes from Trinidad. It is a beautiful strip of white sand and shallow transparent waters of all shades of blue.
---
Gastronomy
If you think you will not eat well in Cuba, you will be surprised. From the dishes served at restaurants, hotels, hostels and private homes, from the main typical Cuban dishes to the fruits and vegetables of the country.
Typical dishes: Ropa Vieja, Enchilados, Patacones among others.
---
Weather
Summer is hot, oppressive and overcast; winter is short, pleasant, muggy, dry, with strong winds and almost cloudless skies. Throughout the year, the temperature generally ranges from 19 ° C to 31 ° C and is rarely below 15 ° C or above 33 ° C.
The best times of year to visit Trinidad and warm weather activities are from late February to mid-May and late October to late December.
---
Security
Although crime levels are relatively low, theft and theft are reported. As such, travelers are advised to use caution in places of low movement and brightness, especially after dark.
It is reported that drug trafficking, drug use and possession are punishable under Cuban law, with imprisonment up to 30 years or the death penalty depending on the offense.
The main emergency telephones in Cuba are:

Police - 106 (Serves as Emergency Call)
Medical Emergency - 104
Firefighters - 105
Anti-Drugs - 103
Search and Rescue - 107
Revolutionary National Police Information - 18806
Diplomatic and Tourism Police - 7.202.84.19
Embassy - 7,204.01.49 / 7204.28.71
Consular Emergency - 52.80.44.54
---
Other tourist destinations in:

Cuba
---
Other world tourist destinations
---
City destinations and weekend getaways
---
Why to book with CLUBE TRAVEL
The best prices
Our partnerships with the world´s largest operators offer research on the best market prices.
More options
At Rotas Turisticos you can book the hotel, buy the air ticket, book the transfer from the airport to the hotel and vice versa, book the local excursions, rent the car, take travel insurance and consult the places to visit and where to go.
Holiday Tips & Destinations
Hundreds of holiday destinations with all the options that allow you to easily choose the destination that best suits your dream vacation.
---
---