Hotels and other Accommodation
World Nomads
The Travel Insurance with the largest coverage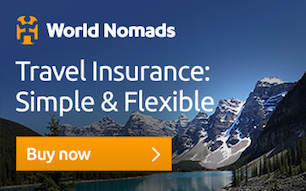 ---
Valladolid
Valladolid is a city in Spain and the capital of the autonomous region of Castile and Leon.

The city is located at the confluence of the rivers Pisuerga and Esgueva, and is located in five wine regions: Ribera del Duero, Rueda, Touro, Tierra de León and Cigales.
---
Gastronomy
It can not separate Valladolid from the art of "eating well".
The gastronomy of Valladolid, with its diversity of dishes, meats and salads, fish and handmade desserts are linked to the good wines produced by the region.
---
Climate
The summer season is mostly dry with temperatures around 30 ° C, reaching sporadically more than 35 ° C. However, in winter it is often the case that temperatures drop to 0 ° C, producing ice on cloudless and sporadic snow nights. This northern region of Spain, along with the rest of the provinces of Castile and Leon, is the coldest region in southern Europe. The rains follow a pattern very similar to the typical Mediterranean climate and are between 400 or 600 mm, with a peak during spring and autumn. The declining influence of the sea, however, makes the climate drier than typical.
---
Other tourist destinations in:

Spain
---
Other world tourist destinations
---
City destinations and weekend getaways
---
Why to book with CLUBE TRAVEL
The best prices
Our partnerships with the world´s largest operators offer research on the best market prices.
More options
At Rotas Turisticos you can book the hotel, buy the air ticket, book the transfer from the airport to the hotel and vice versa, book the local excursions, rent the car, take travel insurance and consult the places to visit and where to go.
Holiday Tips & Destinations
Hundreds of holiday destinations with all the options that allow you to easily choose the destination that best suits your dream vacation.
---
---