Pictures of: Samos, North Aegean Islands
Hotels and other Accommodation
World Nomads
The Travel Insurance with the largest coverage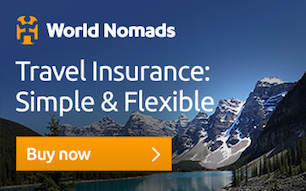 ---
Samos, North Aegean Islands
The island of Samos is located in the eastern Aegean Sea the birthplace of Hera, wife of Zeus (according to Greek mythology). Only one pillar remains of the three temples built in the sixth century in his honor in the UNESCO World Heritage village of Heraião.

The best places to admire the island is from the peaks of the Kerkis and Ambelos hills.

Be sure to try Samos's sweet muscat, especially during the wine festival in early August in the city of Vathy. The muscat grape is a historical grape said to have been used in ancient Greece.

You'll find countless varieties of ancient vineyards that, thanks to their isolation, thrived while the vineyards of the rest of Europe were destroyed by the phylloxera plague in the 19th century.
---
How to get
From Athens you can take a flight lasting 50 minutes, or you can take a ferry from Chios lasting about 4 hours.
---
Other tourist destinations in:

Greece
---
Other world tourist destinations
---
City destinations and weekend getaways
---
Why to book with CLUBE TRAVEL
The best prices
Our partnerships with the world´s largest operators offer research on the best market prices.
More options
At Rotas Turisticos you can book the hotel, buy the air ticket, book the transfer from the airport to the hotel and vice versa, book the local excursions, rent the car, take travel insurance and consult the places to visit and where to go.
Holiday Tips & Destinations
Hundreds of holiday destinations with all the options that allow you to easily choose the destination that best suits your dream vacation.
---
---