Pictures of: Crans-Montana, Switzerland
Hotels and other Accommodation
World Nomads
The Travel Insurance with the largest coverage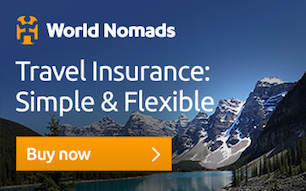 ---
Crans-Montana, Switzerland
The fusion of the two cities of Crans and Montana, with their centers just over 1 km away, in a beautifully wooded setting. The panoramic views are fabulous, especially from the terraces of the mountain restaurants. For tourists, there are 15 downhill ski routes that range from easy to difficult. Over 40 km of marked trails can be used to access the same tracks as the elevators.

When snow conditions are good, it is a very attractive prospect in Crans Montana. It is a great place with a wide range of good hotels and restaurants, and is also easily accessible from Geneva. Trains run from the airport to the valley town of Sierre, where the funicular approaches Montana, the total transfer time is about 3 hours.

Boasting a scenic, extensive and varied ski area, Crans Montana is uncommon among major resorts, as virtually all of its slopes face south or southwest. This means that although about a third of its 140 km of slopes are covered by snow, it is exceptionally vulnerable to the sun after midwinter.
---
Other tourist destinations in:

Switzerland
---
Other world tourist destinations
---
City destinations and weekend getaways
---
Why to book with CLUBE TRAVEL
The best prices
Our partnerships with the world´s largest operators offer research on the best market prices.
More options
At Rotas Turisticos you can book the hotel, buy the air ticket, book the transfer from the airport to the hotel and vice versa, book the local excursions, rent the car, take travel insurance and consult the places to visit and where to go.
Holiday Tips & Destinations
Hundreds of holiday destinations with all the options that allow you to easily choose the destination that best suits your dream vacation.
---
---