Pictures of: St. Moritz, Switzerland
Hotels and other Accommodation
World Nomads
The Travel Insurance with the largest coverage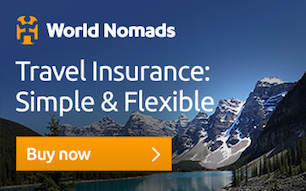 ---
St. Moritz, Switzerland
St Moritz is famous for being the winter capital of the world, attracting a stratospheric income clientele. However, with its 350 km of snow-covered slopes, it offers many skiing options with varying levels of difficulty. The villa is divided into two main parts. St Moritz Dorf is the largest and home to most of the five star hotels, clubs and fancy restaurants. Quieter, St Moritz Bad focuses on the cross country lane around Lake St Moritz.

Ski lifts and ski buses offer very efficient access to a wide range of intermediate slopes in six widely spread sectors. The two largest are Corviglia, accessed from the city and Corvatsch, a 25-minute free bus ride. All sectors reach about 3,000 m altitude and offer fabulous panoramic views. The wide open slopes above the tree line provide very attractive descents.
---
Other tourist destinations in:

Switzerland
---
Other world tourist destinations
---
City destinations and weekend getaways
---
Why to book with CLUBE TRAVEL
The best prices
Our partnerships with the world´s largest operators offer research on the best market prices.
More options
At Rotas Turisticos you can book the hotel, buy the air ticket, book the transfer from the airport to the hotel and vice versa, book the local excursions, rent the car, take travel insurance and consult the places to visit and where to go.
Holiday Tips & Destinations
Hundreds of holiday destinations with all the options that allow you to easily choose the destination that best suits your dream vacation.
---
---