Pictures of: Geneva, Switzerland
Hotels and other Accommodation
World Nomads
The Travel Insurance with the largest coverage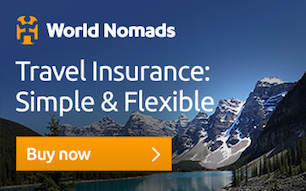 ---
When to go
The best time of year to visit Geneva and warm weather activities is from late June to early September. To perform related activities like snow destination, the best time is the winter months.
---
What to do
Geneva offers a great selection of experiences in a natural setting, unmatched anywhere else in the world! Sports activities, lakeside refreshment, country bike rides, surely no one gets bored here.
---
Tourist points
Parties and salons:
Salon International de l'Auto
The International Book and Press Salon, April-May
The June Music Party
Bol d'Or, race in mid-June
Lake Parade in july
Fêtes de Genève July-August
Festival de la Bâtie in September
The Climbing Celebration in December
Music and theater:
The Suisse Romande Orchestra
Grand Théâtre (opera and ballet)
L'Orchestre de Chambre de Genève
AMR (jazz)
Usine (rock)
Genève Comedy
Carouge Theater
Saint-Gervais Theater
Theater Am Stram Gram
Museums:
Museum of Art and History
Rath Museum
Ariana Museum
Protestant Reformation International Museum
Natural History Museum
Ethnographic Museum
Museum of Modern and Contemporary Art
Red Cross and Croissant-Rouge Museum
Geneva International Protestant Reformation Museum
Patek Philippe Museum
International Automobile Museum
---
Main tourist points
The Jet has become a true emblem of Geneva over time.
Reformer's Wall: historical point
The Old City: Little Secrets and Medieval Atmosphere
Museums: the happiness of learning: a privileged cultural place, Geneva offers a multitude of unique discoveries.
Carouge, la bohème: Small village alleys, charming shops and cozy atmosphere.
Palace of Nations - The Geneva International
The Quartier des Bains epitomizes the art of living! This vibrant and multicultural district of Geneva is home to numerous art galleries and exhibitions.
 Escape to Salève: Hiking, paragliding, mountain biking or cross-country skiing in winter, sportsmen will also be delighted with this escape!
---
Presentation
It is a city and tourist destination of Switzerland, located in the west of the country. Cosmopolitan, historic and lively, the Swiss city demonstrates that it is much more than a snow destination, mountain and luxury shopping. Geneva is, next to New York, the most important center of diplomacy and international cooperation due to the presence of numerous international organizations, making Geneva the headquarters of various departments and branches of the United Nations, the Red Cross and UNESCO. Cradle of watchmaking and home to the best Swiss chocolate makers, Geneva promises an original and enriching stay.
---
Other tourist destinations in:

Switzerland
---
Other world tourist destinations
---
City destinations and weekend getaways
---
Why to book with CLUBE TRAVEL
The best prices
Our partnerships with the world´s largest operators offer research on the best market prices.
More options
At Rotas Turisticos you can book the hotel, buy the air ticket, book the transfer from the airport to the hotel and vice versa, book the local excursions, rent the car, take travel insurance and consult the places to visit and where to go.
Holiday Tips & Destinations
Hundreds of holiday destinations with all the options that allow you to easily choose the destination that best suits your dream vacation.
---
---