Pictures of: Kaprun, Austria
Hotels and other Accommodation
World Nomads
The Travel Insurance with the largest coverage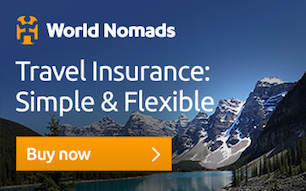 ---
Kaprun
Kaprun is a municipality in the Zell am See district in the state of Salzburg, Austria. The town is an important tourist destination known as the "Zell am See-Kaprun" with the neighboring Zell am See and well known for the Kitzsteinhorn glacier.
---
Tourism
Kaprun offers numerous special events and a wide range of sports and recreational opportunities.
It is Salzburg's only glacier ski area at an altitude of 3,203 m and Summit World 3000, Salzburg's highest observation deck - easily accessible by lift.

Maiskogel is also a popular tourist destination in summer, as well as a vibrant ski area in winter.

For wellness fans there is TAUERN SPA Zell am See - KAPRUN. In one of the Alps' most modern wellness attractions, 11 and open-air swimming pools invite guests to discover total relaxation. In addition to the sauna area with 10 different saunas and steam rooms, the treatment facilities are also unmatched.

Skiing, golfing, mountain biking, swimming, hiking, relaxing and much more all represent very special experiences in the Zell am See - Kaprun region.
---
Weather
The months June, July and August have a nice average temperature.
Most precipitation (rainy season) is seen in May, June, July and August.
Cold season / winter is in the months January, February and December.
On average, the warmest month is July.
On average, the coolest month is January.
July is the wettest month.
February is the driest month.
---
Other tourist destinations in:

Austria
---
Other world tourist destinations
---
City destinations and weekend getaways
---
Why to book with CLUBE TRAVEL
The best prices
Our partnerships with the world´s largest operators offer research on the best market prices.
More options
At Rotas Turisticos you can book the hotel, buy the air ticket, book the transfer from the airport to the hotel and vice versa, book the local excursions, rent the car, take travel insurance and consult the places to visit and where to go.
Holiday Tips & Destinations
Hundreds of holiday destinations with all the options that allow you to easily choose the destination that best suits your dream vacation.
---
---