Hotels and other Accommodation
World Nomads
The Travel Insurance with the largest coverage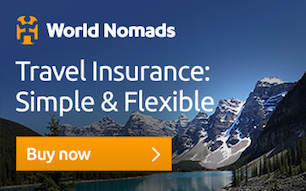 ---
Lausanne
Lausanne is a city in the Romans Switzerland, the francophone part of Switzerland, and is the capital of the canton of Vaud. Headquarters of the district of Lausanne, the city is situated on the banks of Lake Léman. Bordered by the French town of Evian-les-Bains south of the lake, with the Jura mountains to the northwest. Lausanne is located 62 km northeast of Geneva.

It is the fourth largest city in the country. It lies in the middle of a wine region. The city has a metro system with 28 stations, making it the smallest city in the world to have a fast transportation system.

The cathedral of Lausanne is one of the most beautiful Gothic monuments in Switzerland.
---
Tourism
Walking is the best way to discover the main sights of the medieval center of Lausanne. But it is not always considered the most charming way. Those who cut the city aboard the boats that glide along Lake Geneva have the opportunity to see the panorama of Lausanne, punctuated by several bars, bistros, boutiques and one of the most beautiful Gothic cathedrals in the whole of Switzerland. The lake offers good conditions for sports such as windsurfing and water skiing. To climb the church tower and glimpse Lausanne from above, however, one must be on dry land. This is the only way you can smell the snacks emanating from the cafes and stop at a restaurant to sample the traditional steak tartar. A backdrop that contrasts with traditional Switzerland's fine cheeses and chocolates and the hustle and bustle of the ski resorts, but captivates by its quiet and elegant atmosphere and by the stunning location on three hills, surrounded by vineyards, with the lake kissing them the feet.
---
Weather 
In Lausanne, the climate is warm and temperate. There is significant rainfall throughout the year in Lausanne. Even the driest month still has a lot of rainfall. 9.2 ° C is the average temperature in Lausanne. 932 mm is the average annual rainfall value.
---
Other tourist destinations in:

Switzerland
---
Other world tourist destinations
---
City destinations and weekend getaways
---
Why to book with CLUBE TRAVEL
The best prices
Our partnerships with the world´s largest operators offer research on the best market prices.
More options
At Rotas Turisticos you can book the hotel, buy the air ticket, book the transfer from the airport to the hotel and vice versa, book the local excursions, rent the car, take travel insurance and consult the places to visit and where to go.
Holiday Tips & Destinations
Hundreds of holiday destinations with all the options that allow you to easily choose the destination that best suits your dream vacation.
---
---