Pictures of: St. Moritz - Switzerland
Hotels and other Accommodation
World Nomads
The Travel Insurance with the largest coverage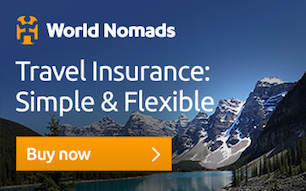 ---
Saint Moritz
Saint Moritz or Saint Mauritius (French: Saint-Moritz, German: Sankt-Moritz, Italian: San Maurizio, Romanesque: San Murezzan), is a commune of Switzerland in Canton Grisons with about 5,029 inhabitants.

Located in the Engadina region, it extends over an area of ​​28.69 km², with a population density of 175 inhab / km². It borders the following communes: Bever, Celerina / Schlarigna, Samedan, Silvaplana.

The official language in this commune is German, with Italian being the second language spoken by 22% of the inhabitants, and 5.4% speaking Romansh.
---
Tourism
Located on the "ceiling of Europe" and surrounded by the Alps, St. Moritz is a pleasure for the eyes. The place has a planetary fame as an elegant and exclusive ski resort, with strong appeal also for warmer days. With an average of 322 sunny days a year, it is a cosmopolitan city where many languages ​​are spoken, thanks to its proximity to Germany and Italy.
Although a pioneer of alpine winter tourism, the great discovery is that St. Moritz is a great destination in every season. In warmer months, the place is home to sailing competitions and water sports for the whole family. For colder but snow-free climates, golf, electric bikes and horseback riding uphill are pleasurable activities. The hot springs ensure recovery after sporting efforts.

It is divided into two regions: Saint-Moritz-Dorf (1,822 meters above sea level), the city's main headquarters, and Saint-Moritz-Bad (1,774 meters) near the lake. Both offer a wide range of leisure, shopping, cultural events, hotels, restaurants and sports. What few know is that the city first gained fame in the mid-19th century as a summer retreat thanks to its hot springs, much sought after for long summer holidays.
---
Gastronomy
Via Gastronomica is a very special experience that combines the variety of local cuisine with the beauty of Engadine's mountain landscape.
---
Weather
It has a very favorable climate, known as "champagne climate", with a lot of sunny days a year, which attracts skiers and snowboarders from all over the planet, who count on their blue days and seasons for their seasons. Lots of snow on the slopes.
---
Other tourist destinations in:

Switzerland
---
Other world tourist destinations
---
City destinations and weekend getaways
---
Why to book with CLUBE TRAVEL
The best prices
Our partnerships with the world´s largest operators offer research on the best market prices.
More options
At Rotas Turisticos you can book the hotel, buy the air ticket, book the transfer from the airport to the hotel and vice versa, book the local excursions, rent the car, take travel insurance and consult the places to visit and where to go.
Holiday Tips & Destinations
Hundreds of holiday destinations with all the options that allow you to easily choose the destination that best suits your dream vacation.
---
---